Hi everyone,
I have a hard time understanding the difference between Degiro (My securities account - yellow bar) and the chart Degiro + Degiro EU (Securities + Deposit account - blue bar). One represents the value of my investments and the other represents the value of my deposit account?
Just to shine some light - in february 2020 I sold a lot of my stocks that I slowly bought back in the next months. As you can see there is a big difference between the blue line and the yellow line. Is my assumption correct that if I left 1 stock that plummeted even further down it would be represented by the yellow line but because I sold most of my stocks it saved me from the drop (blue line)?
So the yellow line shows how my active portfolio is performing and the blue line shows how much money I made together with the initial investments?
Which is more representative of my portfolio value because I can't wrap my mind around it. I know it is simple but I just can't concentrate enough to understandand it.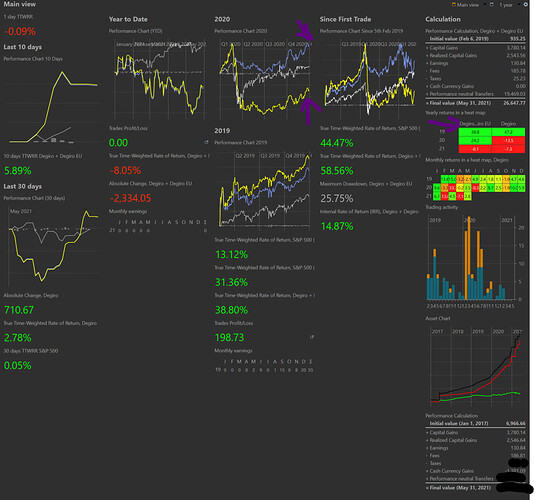 Thank you