Hi all,
I've started using the Portfolio Performance in the last days and I really like it.
But there is some kind of strange behavior in the Perfromance > Chart view (at least from my point of view). Here have a look: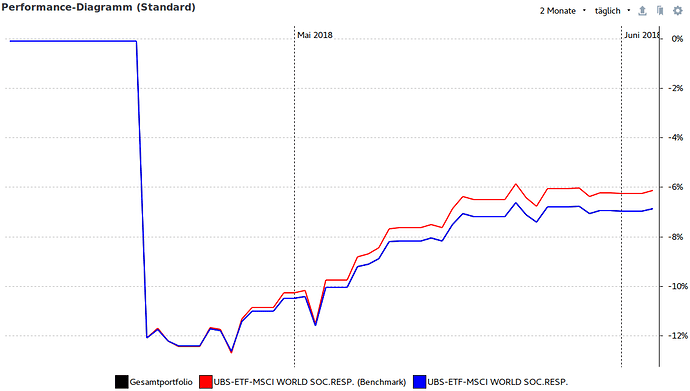 For now I just have one ETF in my portfolio and I used the same ETF as an benchmark, but there is a difference of nearly 1 %. And there were no dividend payouts during this time. Can someone explain this?
Thanks!