Hey.
I have encountered a little deviation, but cannot find the rootcause.
Under "reports" and "earnings and expensens"
I have sorted for;
When looking under "accounts" and "deposit accounts"
the numbers does not add up to anything near the amount shown under earnings and expenses.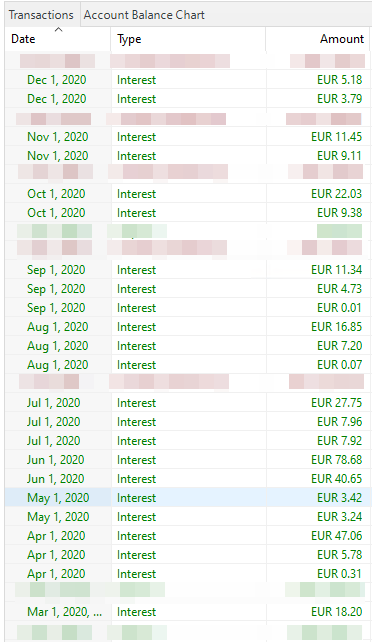 (I pixelated the ones not being "interest")
When looking at monthly interest, i can narrow it down a bit, but still can't figure where the numbers origin.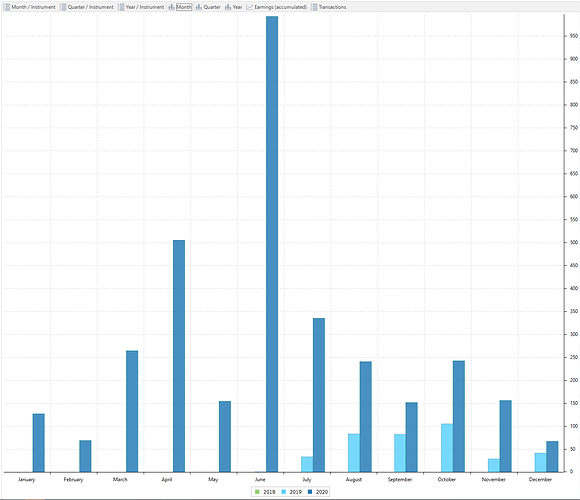 Total for the year should be 300-350.