Hi,
Some ETFs that are denominated in GBP and listed in LSEX, on some dates report prices wrongly in GBX. This naturally causes software to think 42.35 pounds is actually 4235 pounds.
The problem is not PP software, but the sources reporting wrong numbers.
An example should clarify.
VUSA.L is listed in LSEX in GBP and added to PP as: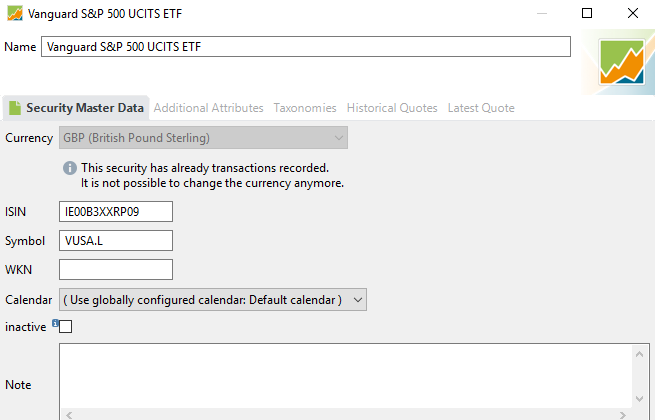 Historical quotes highlighted in the following screenshot are wrong. (Again they are wrong in the online source as well, yahoo and alpha both)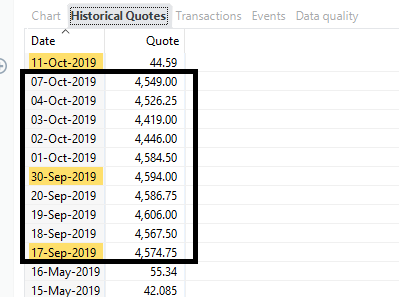 This naturally causes performance chart to look like this: (I wish!)
This happens occasionally, and I am normally happy to edit these few quotes manually. The problem is every time I restart the program, or edit something in the asset description the quotes get updated, and manually corrected records are overwritten.
Can we add a method to lock historical quotes? or may be just selected ones?
Since the sources are wrong I doubt there will be another solution.
Sample ETFs for this are VUSA.L USDV.L