Hi, I would like to ask you guys about a problem using Yahoo Finance as quote provider.
There is always no data showing in the % change and amount change as below when the market is close (there are numbers showing when the market is open):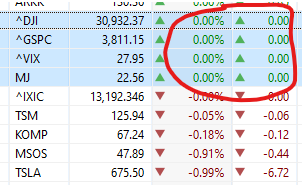 Using Finnhub is fine but I can't find some of the index or ticker and I don't want to use too much of the 60 free API calls of Finnhub, therefore I used Yahoo Finance. But would really like to solve this problem. Thank you in advance.