Hi to everyone, first of all thank you for this software, is fantastic how it works. I have seen there is a topic already opened in german, ufortunately I can't write in german.
My Portfolio Performance version is:
Version: 0.49.2 (nov. 2020)
Platform: win32, x86_64
Java: 11.0.4+11-LTS, Azul Systems, Inc.
I have tried 2 options. PDF and CSV.
PDF used as sample (Spanish language):
Error:


CSV used as sample:
degiro_csv.csv.txt (5,1 KB)
1st step: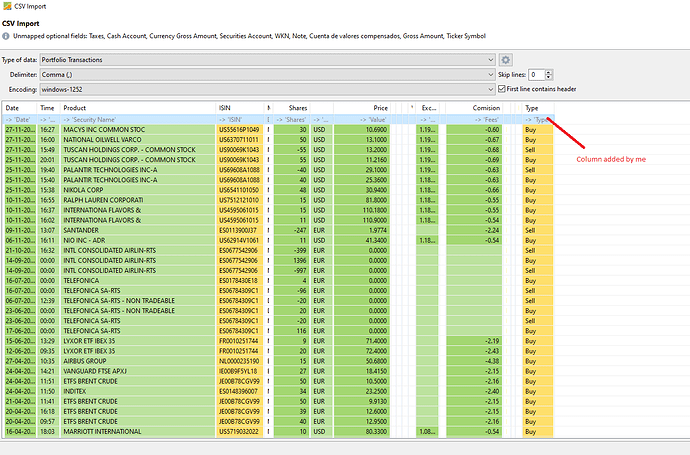 2nd step: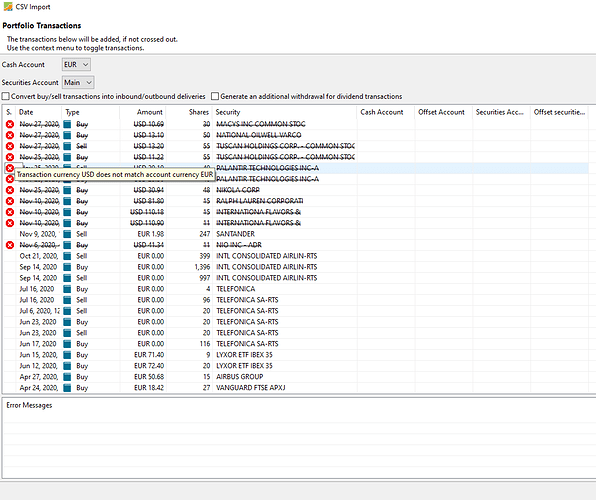 I had to add the last column: "Buy" or "Sell", cause the system didint know when share are negative is sell, and when positive is buy. I had to then create the column.
Next problem I see, is that system is not understading that my main currency is EUR, but I bought those share in USD with a specific currency exchange set on the .csv also.
Hope this could help to developers who doesn't have access to degiro data.