Hello,
I'd like to suggest this improvement: in "Performance Calculation" the tree should always be collapsed by default when opened. Like in the following image.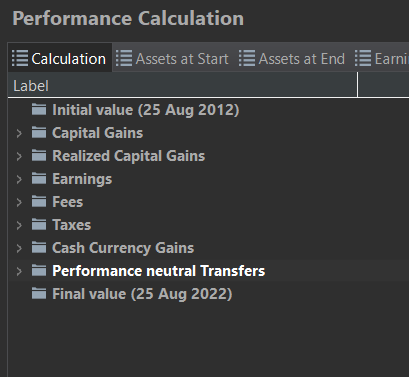 Usually I'm interested in the big picture, and then I expand the section I want to investigate.
Also, if the tree is all collapsed, updating quotes expands it. This behavior is not expected.
Moreover, whenever the period is changed, the tree expands again.