Noob here,
I just started use portfolio-performance, i'm having some issues with the graph.
This is what i'm expecting:

but this is what is shown: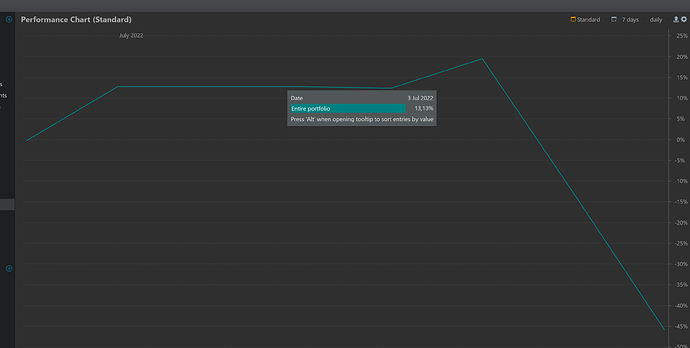 As you can see the curves are not that pretty, and the values does not match exactly.
How can i better the graph with euro value?
I've checked if the historical data is the same. They seem pretty close to me.