Hi,
I tried to search a solution but didn't find any info.

I don't understand how is the "per share" sum displayed calculated…
I enter a new "buy" line :
Quote price : 39 420€
Fees 0.09€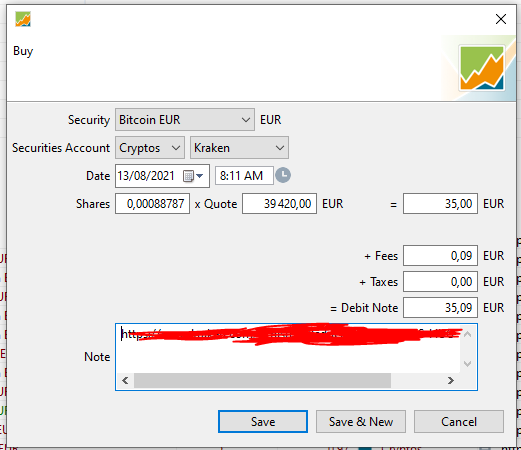 What Portfolio display for quote price is : 39420,19
It's frustrating, I bought it at 39420 and not 39420,19

If I make a new line with :
Quote price : 39420€
Fees 30€
I thought the price displayed was a calculus with the fees but in this case with the same amount bought and the fee to 30€, it's still display the quote price as 39420.19€
is it a bug ?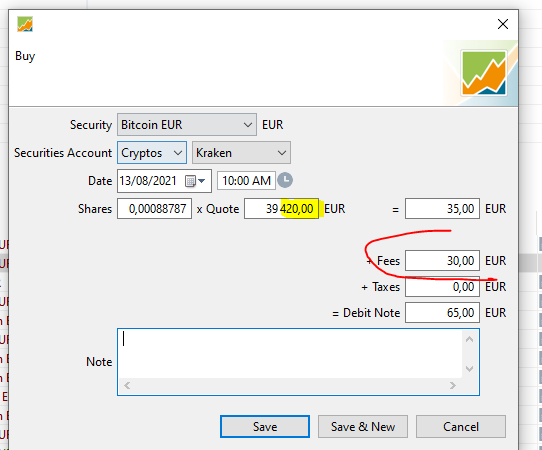 Why is that ?
I just saw that it did the same thing for olds lines; this one was bought at 36175 and it display 36174,87…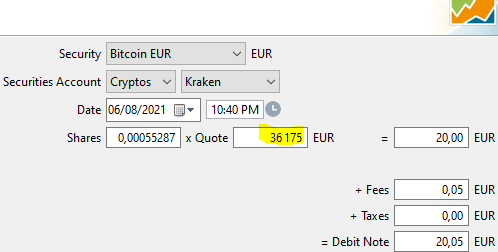 thanks for help