I have an investment, where I lost all my money. I put it in as a negative interest on the deposit account. It shows correctly as -100% on the performance chart.
I have another investment, where I exited successfully wth a little surplus, but it shows as a negative 97% on the performance chart.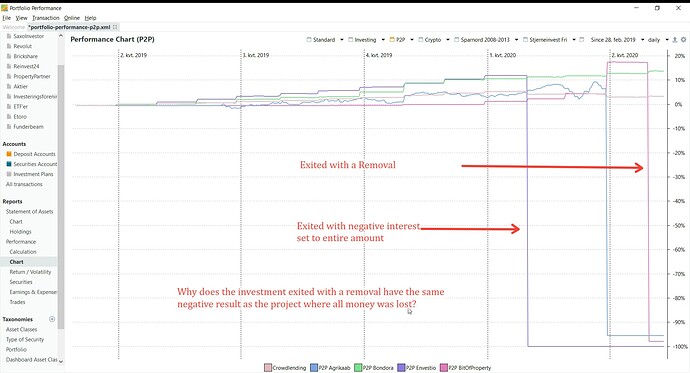 The transactions for the succesful exit is like this:

I am using the period since february 2019. Is it a bug that a succesful exit shows with a big drawdown, or is it expected?