Hi all,
I changed my quote provider from Alpha Vantage back to Yahoo, and I found that some quotes are really strange. For example for VWCE.DE: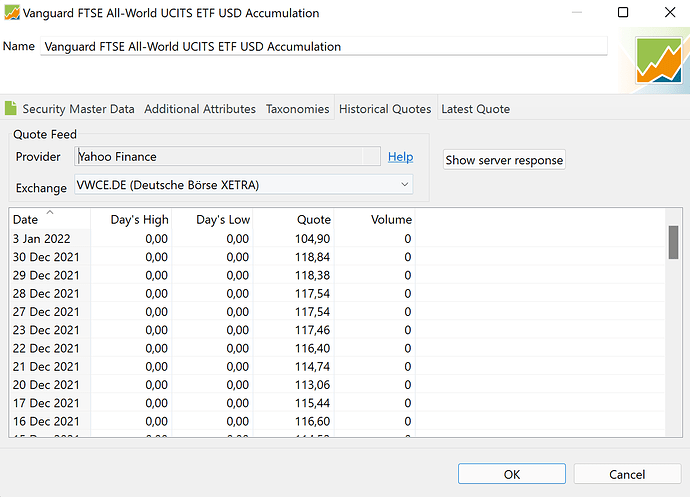 The quote of today seems correct, but the others are too high. If I go to Yahoo finance and look for the stock, I see the following quotes in the summary (which seem correct):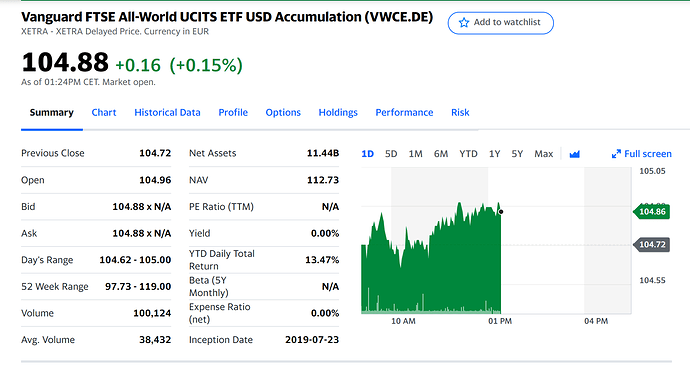 However, when I click on 'Chart', I can see a similar drop: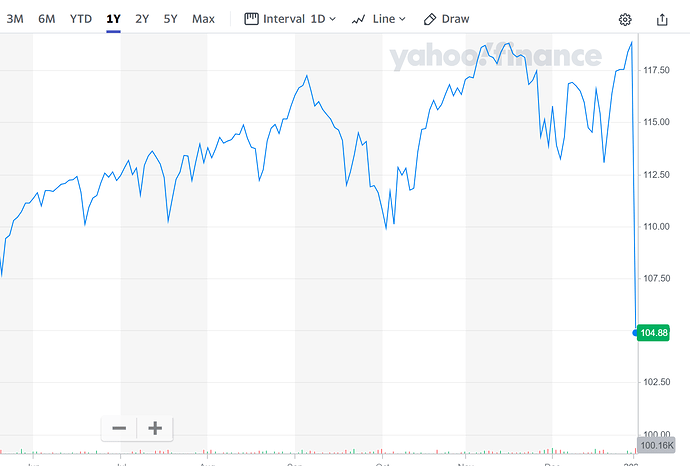 Does anybody have an idea what is the reason behind this? I thought it might have to do with dividend payments, but VWCE does not pay dividends.
I am experiencing the same problem with XMLD.DE. When using Alpha Vantage, the quotes seem correct. However, I rather not use Alpha Vantage because of their API call limit.
Thanks in advance and happy new year to all;)