Hi,
Question regarding PP and its calculation regarding Cost Average per share.
From what I've seen it looks like PP only looks at "buys" and calculates the avg price based on those but PP does not seem to look at the average price if you've sold shares along the way which by not doing this can really give a wrong image of reality.
What I did is take a cost basis calculator from StockRants.com and entered in some buy and sell orders: http://www.stockrants.com/average-cost-calculator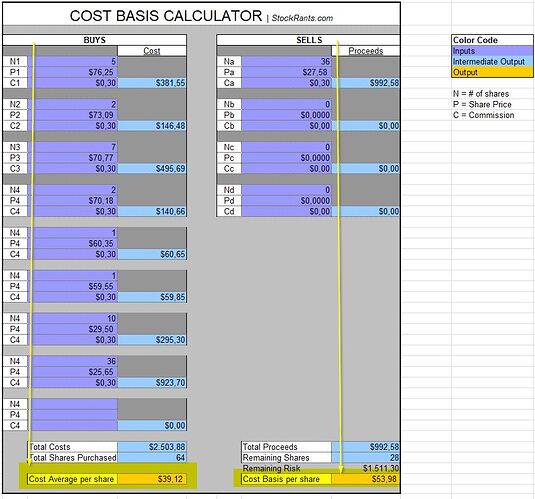 When only looking at buy orders the Cost Average price per share is about $39
When taking the sell order into account the avg. price jumps to $53 !!
As you can see PP has the same avg price when you only look at BUY orders :


but the correct way (in my opinion) is to also take into account the SELL orders
Any thoughts on this?