Hello,
I'm trying to use PP on 2 different computers. I have a problem wich my xml, as it appears not to save filters properly.
When I add a Widget on Dashboard and select data series for it and choose my custom filter "Dom" it will show the info for that filter, for an instance it will show me Absolute Performance for all of the accounts that are part of the "Dom" filter. Unfortunately when I save and open this xml file on another PC, the Absolute Performance is no longer for Dom, but for Entire Portfolio.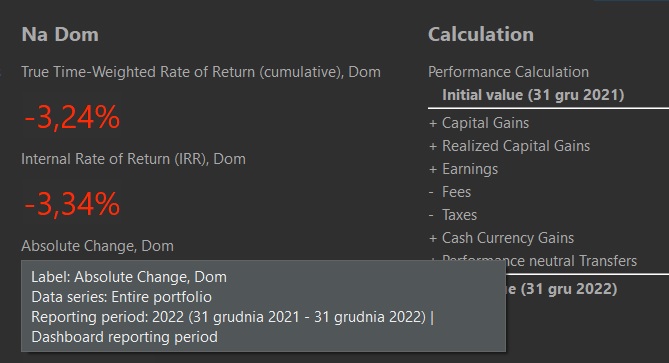 It looks like filters aren't saved in xml, as well as data series for widgets.