Hello All,
I tried to read through the JSON provider PP command the following URL :
https://www.bloomberg.com/markets2/api/history/WASRIRD%3ALX/PX_LAST?timeframe=6_MONTH&period=daily&volumePeriod=daily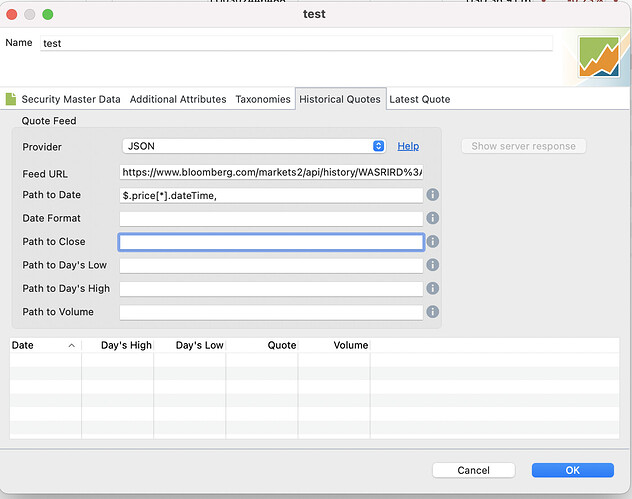 But it does not work.
When I tried on https://jsonpath.com though it works: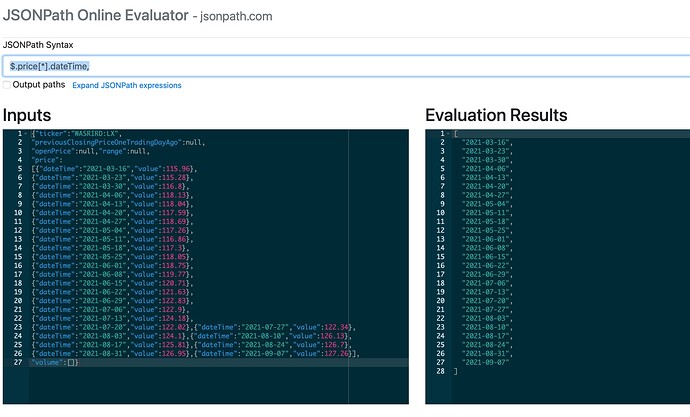 My intuition is that the row data from the URL starts with a [ . Could that be the problem and if yes how could I get rid of this bracket ?
Thanks