Hi, thanks for making this amazing piece of software available for us all to use.
Occasionally stocks which are listed in GBX have their price expressed in GBP in the Yahoo Finance historical quote data: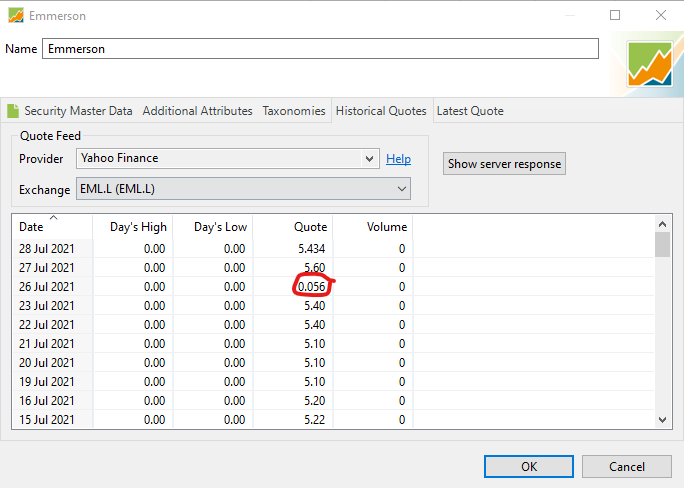 The biggest downside of this is that my stocks show 100% gain and I think I have become rich over night

Is there anything that can be done about this or is it a Yahoo problem? If it is Yahoo, are there any other better free feeds which cover global stocks?
I can't believe I am the only one having this problem but I couldn't find anything by searching.